A little birthday humor to start ;)
Special thanks to Q for her hard work on this audio clip
Marie, I can still remember the day that I first 'met' you. We were participating in the blogger sleepover. Do you remember? UAB and I were going back and forth about Illinois and surprise! You happened to live really close by. So close in fact the two of you were practically twins separated at birth. I even remember when we all decided to see WFE together. You, me, UAB, Meg and Kristen all sat mesmerized by Rob in all his duuuurty goodness. I'm so happy we weren't killers, and I'm sure you were most happy about that too. I just wanted to say happy birthday Naughty! I'm so happy we're friends and get to experience this whole crazy Rob world together. Love, Kassie.
~0~
I was trying to decide what picture to use for your birthday, and I started thinking about our "first date" so I went with a WFE pic. We met up for Water For Elephants, sat together, just you and me, having never met before (other than online) and we hit it off like we'd know each other our whole lives!!! I knew we were meant to be friends! I think my ribs are still a little bruised from all your "Look at Hot Rob" elbowing - and there was a lot of Hot Rob that day! Thank you for all the wonderful times we've had this past year and the laughs. For going to the 100 Monkeys concert with me, for hosting our little "toy party", for making the most fuckawesome cake I have ever seen and for just being an amazing friend! Love you girl! Happy Birthday!!!
xo
UAB
~0~
~0~
HAPPY BIRTHDAY NAUGHTY!!!
I know we just "met", but I can tell you that I think you're good people. (well, you're my kinda people, anyway...and I think that's good!) The thing about you, Naughty, is you say what I am thinking. You don't hold back--you make people smile, but you're caring and welcoming, too. I'm glad you are my friend, and I hope your birthday is fabulous.
Here's a little Roh-Bear. Just for you.
A little Fifty, perhaps?
Or what about Rome Rob? nom nom nom
Or how about casual-oh-my-God-I-need-to-lick-his-jaw Rob??
Anyway...Whatever Rob you prefer...ENJOY!! Hope you have a terrific birthday!!
Jen
~0~
And from the bottom of my heart, I just want to wish you a happy birthday and tell you that it means so much to me that you chose me to headline at 'Cover Me'
~0~
*waves* Hey, Naughty! It's me, Meg....better late than never, right?
HAPPY BIRTHDAY TO YOU!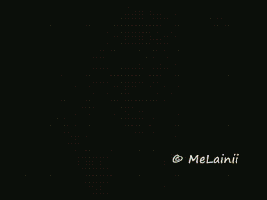 It was so wonderful to meet you in Illinois. Thanks for always keeping us in the loop with your life and thanks for being such a good pal. I wish you 365 days of bliss. You deserve a wonderful day!
Don't ya think, Rob?
One more time from all of us here at 12 Months of Rob
Happy Birthday Naughty!
PS: Get your ass over to CM! There is another surprise waiting for you :)